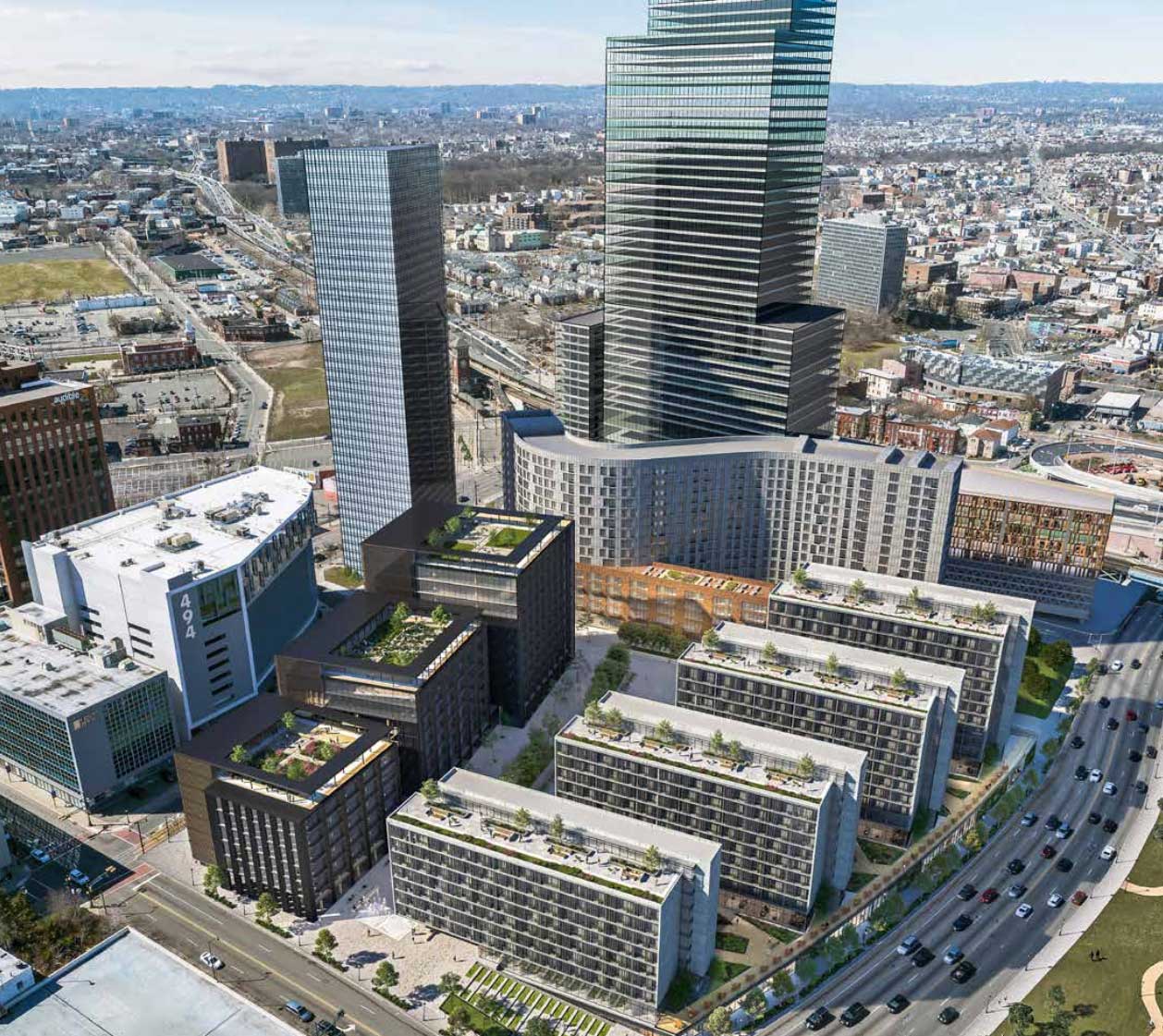 Newark's municipal government has a redevelopment agreement on the books with the company behind a massive mixed-use development plan in the city.
"The City believes the project…is in the best interests of the City and that it promotes the health safety, morals, and welfare of the City's residents," the agreement states.
The project in question is the proposed Riverfront Square complex, which is expected to bring multiple buildings, parking garages, and pedestrian plazas to the site of the Newark Bears and Eagles Riverfront Stadium and the old Lincoln Motel property near the Newark Broad Street Station. A resolution authorizing the agreement with developer LEG 450 Broad Street, LLC was approved by the Newark Municipal Council back on October 30 and includes properties currently owned by the LLC, New Jersey Transit (NJT), and the Essex County Improvement Authority (ECIA).