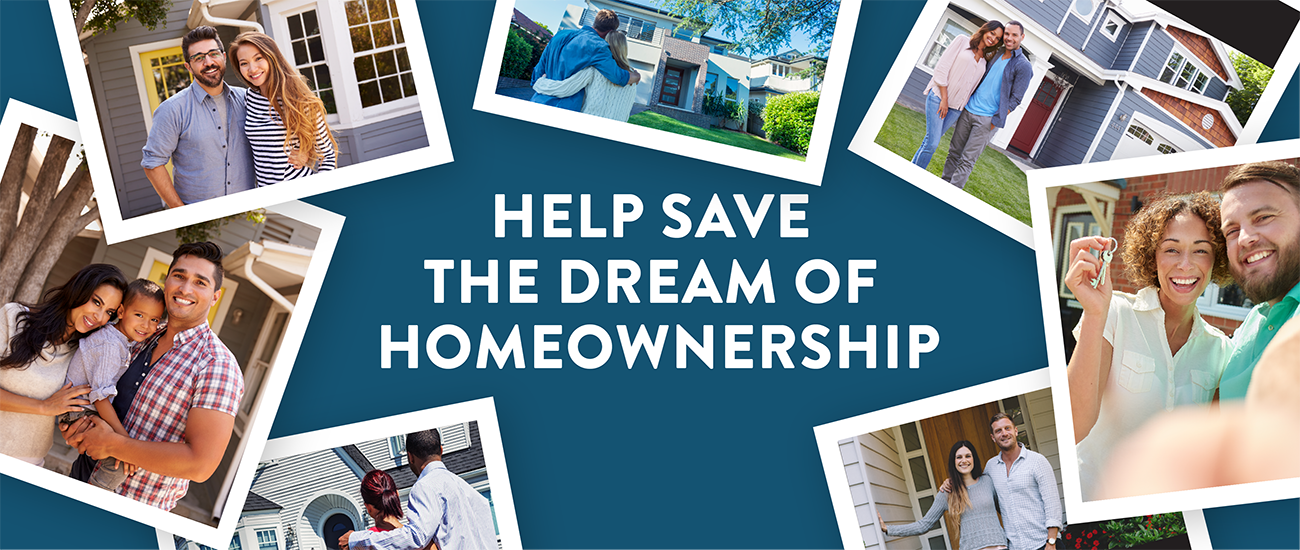 Tell your Members of Congress you oppose any tax reform plan that would weaken the tax incentives for owning a home, such as the Mortgage Interest Deduction, and not to let a tax reform plan increase taxes on homeowners by eliminating the state and local tax deduction.
The recently released tax reform framework promises to lower taxes for the middle class and create economic growth. However, restricting the Mortgage Interest Deduction to just the top 5 percent and repealing the deduction for state and local taxes would eliminate the time-honored tax incentives of owning a home for current and prospective homeowners. It could also lower the value of all homes by more than 10 percent and inhibit growth.
As your constituent, I urge you to oppose the Tax Cuts and Jobs Bill, H.R.1. This bill is a direct threat to consumers and homeowners. Not only will millions of homeowners not benefit from the proposal, many will get a tax increase. Additionally, homeowners could lose substantial equity from the more than 10% drop in home values likely to result if the bill is enacted. The legislation will decimate the long-standing incentives for homeownership.
– Caps the mortgage interest deduction at $500K for new mortgages
– Increases the standard deduction which puts homeownership tax incentives beyond the reach of more than 90% of American families.
– Limits the exemption on Capital Gains Tax from the sale of a primary residence.
– Eliminates the deduction for state and local income or sales taxes.
– Eliminates the deduction for personal casualty losses, such as from hurricanes or wildfires.
– Eliminates the deduction for moving expenses.
– Eliminates the deduction on interest on student loans.
– Eliminates the deduction for medical expenses, even for the elderly.
All this from a bill that is supposed to improve the current system. Not only is this legislation a clear and present danger to American homeownership, it will cost our children and grandchildren $1.5 trillion in new federal debt. Vote no on H.R. 1. Do not turn America from a home-owning nation to a home-renting nation.
Sincerely,